New wiki-page
Dear Gamond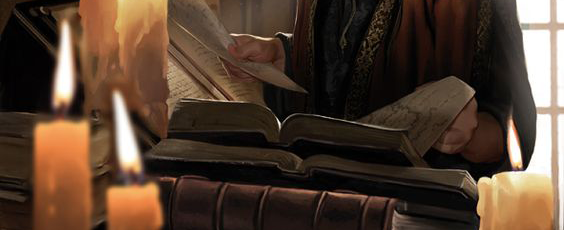 (big thanks to https://swederolls.com/)
Late in the summer a letter arrives in the hands of Cynyr by Lilo. A messenger had arrived late in the night from the west, it seemed important.
The Letter

Dear Gamond,
 
I write to you because so much has happened since that day in your cherry orchard.

My advisors tell me that they have heard ill-fated rumours that you fell in the Battle of St Albans. However, in these harsh and troubling times I have taken it upon myself to not listen to rumours. I have decided that you live and that you deserve to know how everything is progressing. Moreover, should my hope by naïve, I rest assured that this letter will reach your family.

Ill fate has brought us on opposing sides in a war that no one wants. Nevertheless, I hope that you understand that I cannot choose my duties, and neither can you. We are knights, and such is our existence. We serve and we die.

My father always wanted me to marry the right woman, as all men must. However, I never found the though comforting. As kings, we get to choose whom to kill and whom serves us. However, we cannot choose whom we wish to spend our life with. Life is the way it is, and we cannot change that.

You must understand then, that it was with a heavy heart I accepted my father's orders that I was to marry Isabelle, the sister of Prince Mark and daughter of King Idres. As all men do, I accepted my fate. I knew my father just wanted what was best for my country, and for the people that live in it. Because of this marriage, I have inherited my father's lands under the vassalage of King Idres. But what is land, wealth and castles when you can have a warm breath by your side in the bed at night.

I want to be honest with you old friend, for that was a courtesy you granted me.

I have been envious of the paths your family always seem to take. You appear to always find the light in the darkness and inspire those around you to trust in their soul. You chose heart and love before land and duty, and I envied the path you took. I cursed my fate, for I was not able to choose as you did.

Yet fate it seems, have taken a strange turn. I met my wife for the first time last year, as we stood at the altar.

She stole everything from me then, on that fateful day in God's presence. Her beauty, her smile and her grace enthralled me and I am completely and utterly in love. What I did to receive such a blessing I do not know, but I will strive to be worthy of it.

But I ramble of myself, excuse an ageing man and his eccentricities.

Your son is growing up fast and has become a joyous part of everyday life in the castle. He is tall and strong for his age, even though I doubt he will ever tower over the masses as you do. Almost every night I see his bright hair and curious eyes meet mine as we sit by the evening table and his smile calms me in the dark times. We talk of knighthood, bravery and adventure. Such things that boys like to speak of. My wife has taken a liking to him, and we are as one family.

I hope that life treats you well, and that you find happiness in these dark times as I have. I think of you every now and then. I always remember the calm you expressed as you stood in the cherry orchard. I had just agreed to you proposal to take in your son. You feared that he would become like you.

Remember old friend. Sometimes a forest needs to die to bring room and nourishment for future trees to grow. Perhaps that is what you need in the orchard. Maybe the tree in the centre will fall before a new one will take its place. The old will nourish the new.

I have just received word that my wife is pregnant and that they expect a boy to join our household next year. We have decided to call him Tristram after the advice your son gave us. It is an old word and few use it these days. It means 'bold', a good name for a man.

I hope he will grow up to become at least half as bold as you are, and half as passionate as your son.



Your friend,
King Meliodas of Lyonesse

P.S.
I have included a gift; let it be a light in the dark times.