New wiki-page
Dorsette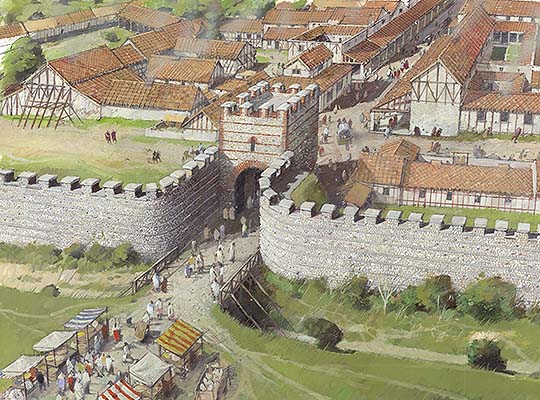 County
Information
Continent:
Britain
Country:
Logres
Dominant lord:
Jonathel
Heir to dominant lord:
{{{Heir}}}

Property "Heir" (as page type) with input value "{{{Heir}}}" contains invalid characters or is incomplete and therefore can cause unexpected results during a query or annotation process.

Sheriff:
N/A
Military power:
5 5
Political power:
4 4
Attitude:
7 7
 
Regional stats
Traits:
Suspicious of non-Romans
Passions:
 
Coat-of-Arms
Argent, three lions passant gules
 

Dorsette is a county in the kingdom of Logres.
Dorsette is a county on the southern coast of Britain. It includes the cities of Dorchester, Badbury, and Wareham. Not far away is the famous Cerne Abbas chalk-cut figure. Due to its Roman influence and heritage, its ruler holds the title of "Praetor".
Praetor Jonathel (478- ), son of Praetor Domitian (who died in 495 AD), rules over this land where Roman culture lingers on to the south of Salisbury. Its folk are strongly oriented towards fishing and herding. It has a strong rivalry with Jagent, and a flimsy friendship with Salisbury. Strongly Roman Christian and home to a Roman Christian bishop.
Dorchester, the capital city in Dorsette. It is also the seat of one of the legates of the Supreme Collegium.
Badbury, a town and a stop along the Royal Road.
Wareham, a port city on the mouth of the Frame River.