New wiki-page
The Kingdom of Cornwall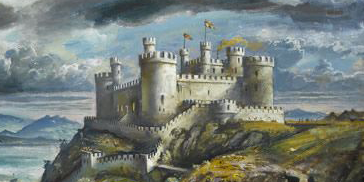 Information
Cornwall is a kingdom encompassing land in both Britain and Brittany. It is a strong military nation consisting of both Cymric and Roman culture, and is in the early stages of feudalism.
It is ruled by King Idres of Cornwall together with his son Mark who takes big part in the politics.
The country of Cornwall has a traditional history with the county of Cornwall, although they are two separate entities now.
Geography
Map of Cornwall
The main seat of the country is in Brittany, and held by the mighty King Idres, relative to British Immigrants. The country also has some land in the western part of Britain, traditionally the county Cornwall, the vassal country Lyonesse and some of the land of the traditional Duchy of Cornwall.
In later years the King of Cornwall has invaded British land and taken Ascalon, Tintagel and moving inwards towards Logres center.
Rulers
History
Cornwall is an old country, based on old tribal borders. It gained most of it's strength under it's current king, Idres, who took a lot of land in Brittany many years ago. During the chaos of Anarchy, the land-masses in Britain has expanded a lot.
Counties
Locations
Characters